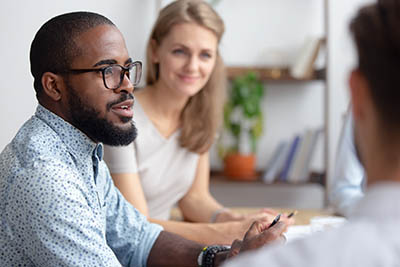 The Shenandoah Community Capital Fund is hosting the Shenandoah Valley Entrepreneurship Summit at the Staunton Innovation Hub on September 12-13.
Valley entrepreneurs attending the summit can expect to expand their network and connect with entrepreneurs across the valley, as well as be inspired by each other's failures and successes.
Workshops and sessions will equip participants with practical skills that they can immediately start practicing for their own business.
The summit will also connect attendees with business support organizations that can help them grow their businesses.
SCCF came up with the idea for the summit after listening to the needs of startup founders, small business owners and creative entrepreneurs in the Shenandoah Valley.
"We designed this summit to help them take the next step in starting and growing resilient, profitable companies," said Ecosystem Director Anika Horn. "The program includes experienced entrepreneurs who have participated in the conversation and support organizations that can equip participants with insights, resources and connections relevant to their industry and stage of growth."
The summit will begin on September 12 at 4 pm with a fireside gathering to welcome attendees, followed by a dance party to break the ice and meet the other participants.
Starting Tuesday morning, the summit will kick into high gear. Tailored to business owners at all stages, separate sessions throughout the day will cover topics such as business finance, customer discovery, work-life balance, operations and more. The program is based on learning new skills and tactics and then putting them to work alongside your peers. The summit will conclude on Tuesday evening around 6 pm with a walk around the city center.
Tickets are $100,
Registration for the event is available here.