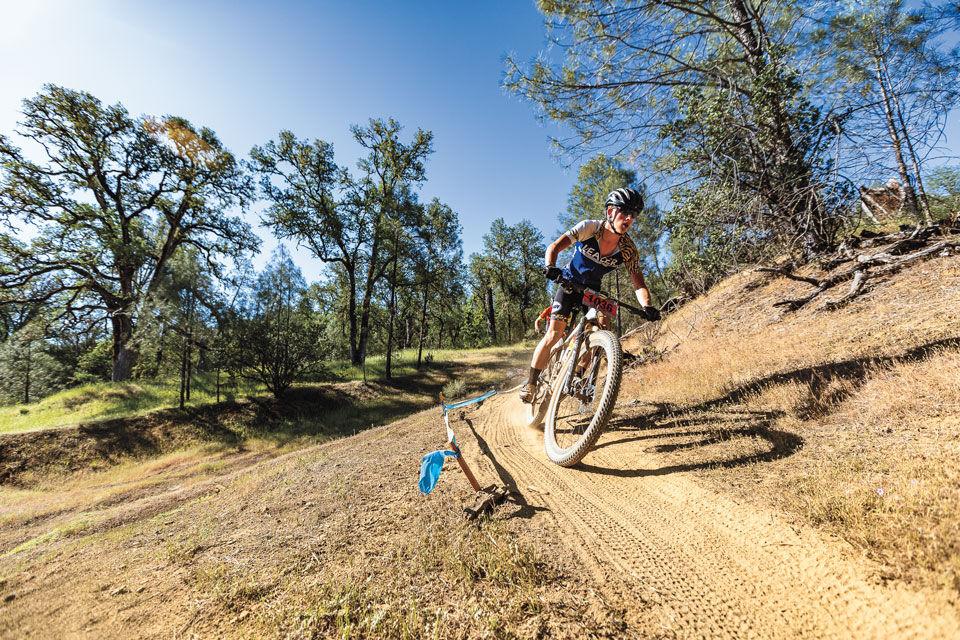 THE BEST EXERCISE ON TWO WHEELS
MOUNTAIN BIKING, EAST BAY PARKS AND SAILS
More and more cyclists looking for safety from distracted drivers on the road – and a chance to experience nature – are heading for the hills. The best mountain biking in our area is at Mount Diablo, but there are designated mountain biking trails throughout the region in parks managed by the East Bay Regional Park District.
When they get off the road, most cyclists are happy to just ride and enjoy the good weather, but others like to challenge themselves with steep climbs and fast descents. And some like formal races, with set courses and time trials.
These competitions even started at the high school level, where they became phenomenally popular. Many local schools now participate in the NorCal Interscholastic Cycling League, and one of them – the San Ramon Valley team – drew about 50 riders in its most recent time trial. However, team president Michael Speltz is quick to point out that it's not all about competition. "Our team culture is 'everyone's welcome,'" he says, encouraging participants to enjoy the ride, even when racing at a high level.
However, if you're new to mountain biking, be prepared for a learning curve, as there are big differences between pedaling on asphalt and navigating a narrow, bumpy trail on a steep hill. There's another problem: track sharing. Expect to encounter horses, hikers and joggers, so trail etiquette is essential. But most mountain bikers want to share the trails and the joys of getting off the road. So what are you waiting for? Pump up your tires, strap on your helmet and hit the beautifully scenic hills of the East Bay.
---
READERS' CHOICE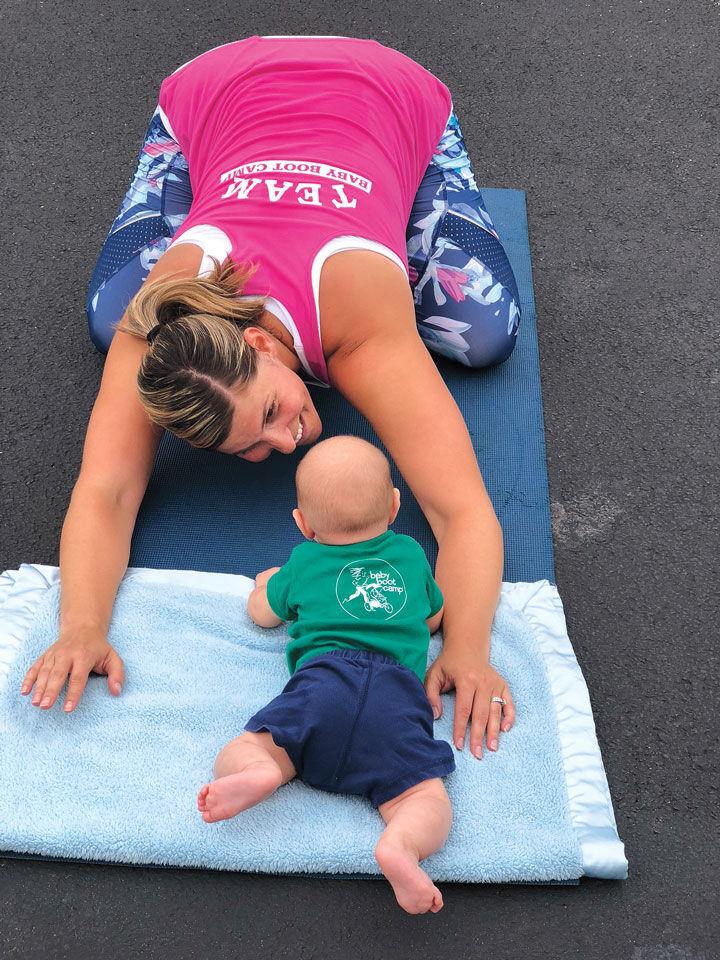 BOOT CAMP
Momleta, multiple locations, momleta.com.
—
Runner-up | Everfit Motion, Pleasant Hill, everfitmotion.com.
---

"I love the community of moms and kids at Momleta and I love that I can exercise while my kids play. As a working mom, it's hard for me to fit in time to exercise for myself, so this was an amazing opportunity to take care of my well-being, including my kids."

—Brittany Youngman, Walnut Creek
---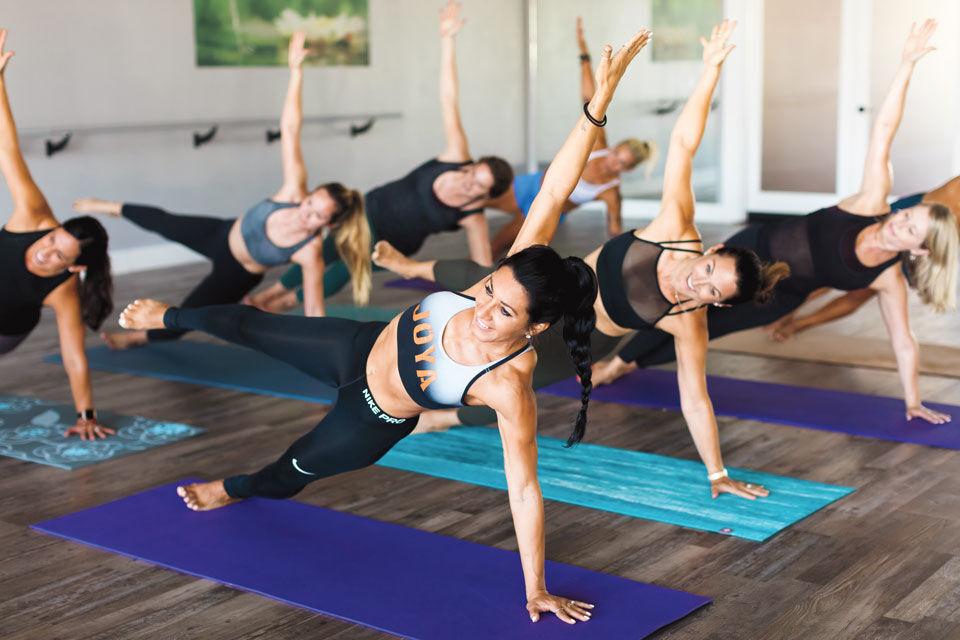 CYCLING STUDIO
Joya, multiple locations, joyayoga.com.
—
Runner-up | JustRide, Concord, justridestudio.com.
---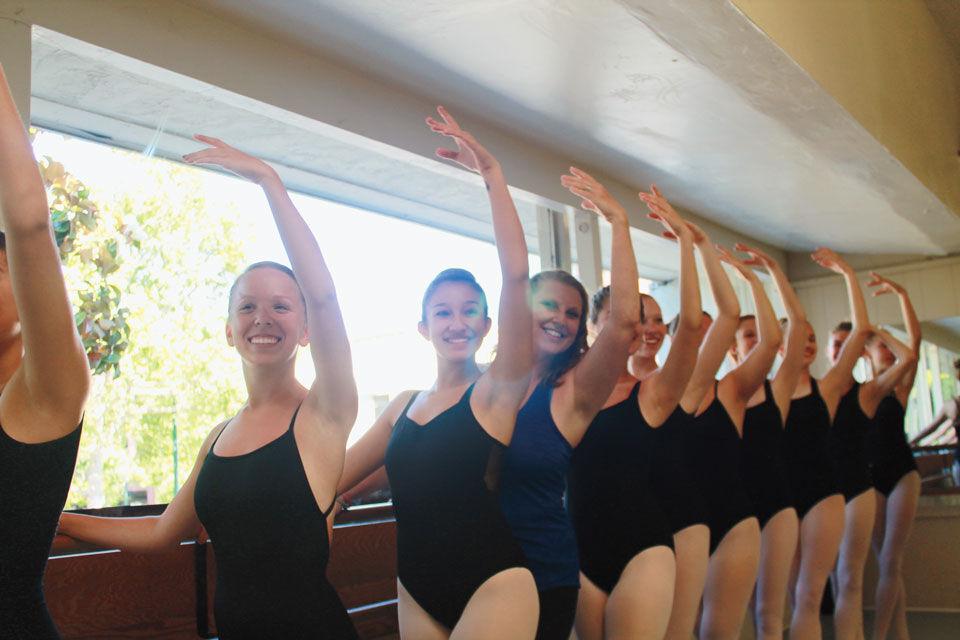 DANCE STUDIO
Ballet School of the Performing Arts, Walnut Creek, theballetschool.org.
—
Runner-up | Joy in motion, Moraga, joyinmotiondance.org.
---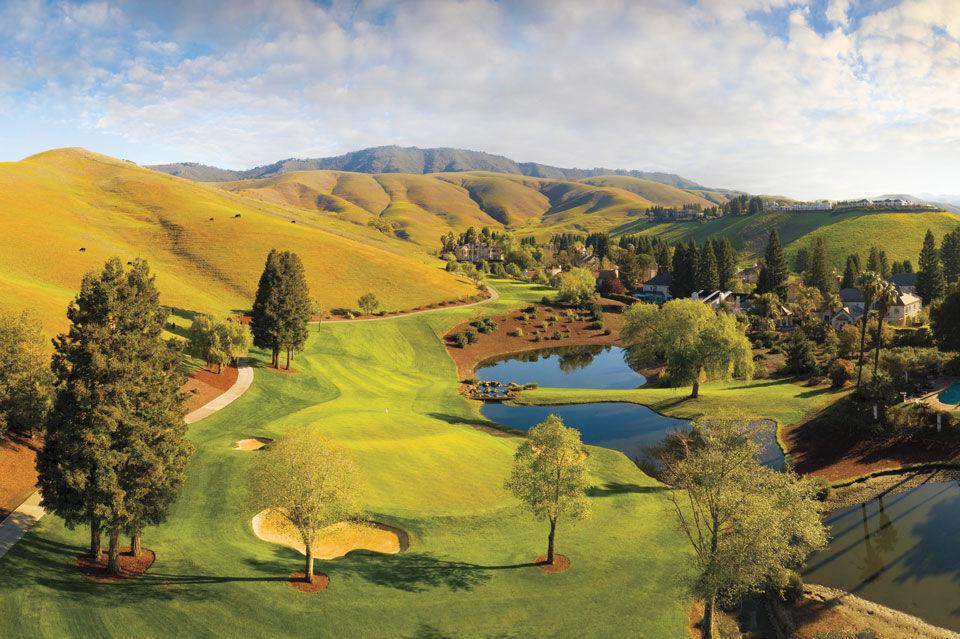 GOLF COURSE
Blackhawk Country Club, Danville, blackhawkcc.org.
—
Runner-up | Moraga Country Club, Moraga, moragacc.com.
---
GYM/SPORTS CLUB
CrossFit, multiple locations, crossfit.com.
—
Runner-up | Everfit Motion, Pleasant Hill, everfitmotion.com.
---
PERSONAL TRAINER
Jessica DiBiase, Orinda, jessicadibiasefitness.com.
—
Runner-up | NGU Personal Training, Concord, ngupersonaltraining.com.
---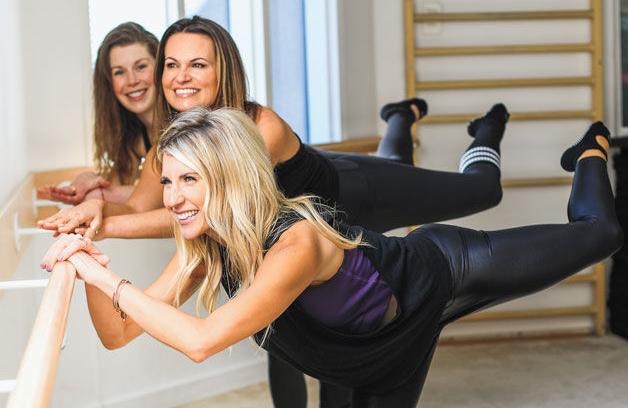 PILATES/BARRE STUDIO
At least one method, multiple locations, barmethod.com.
—
Runner-up | The Dailey Method, Lafayette, thedaileymethod.com.
---
TENNIS/BULL COURTS
Blackhawk Country Club, Danville, blackhawkcc.org.
—
Runner-up | Heather Farm Park, Walnut Creek, walnut-creek.org.
---
TRACK/MOUNTAINEERING
Lafayette Reservoir Recreation Area, Lafayette, ebmud.com.
—
Runner-up | Shell Ridge Open Space, Walnut Creek, walnut-creek.org.
---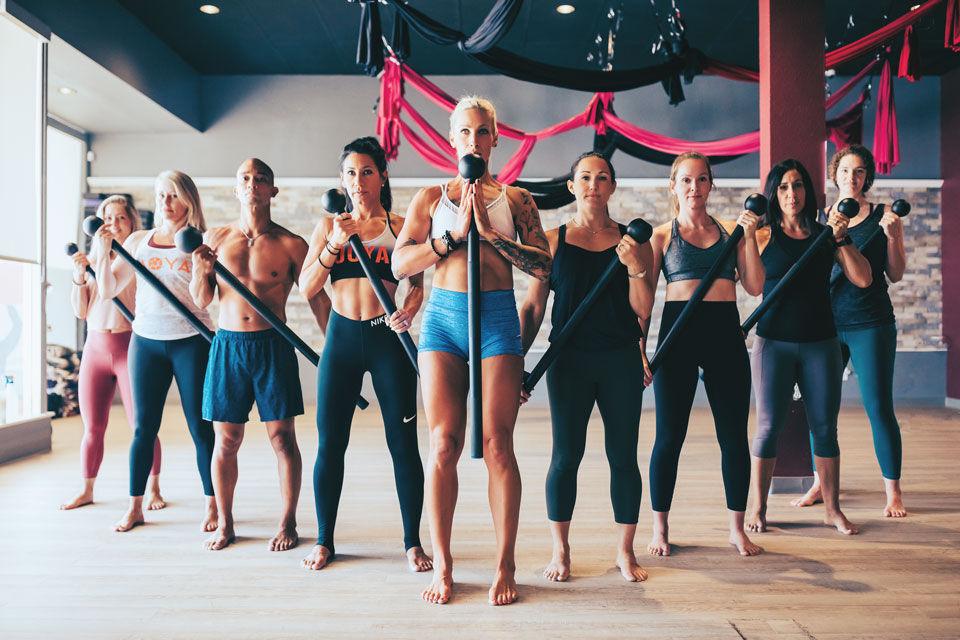 YOGA STUDIO
Joya, multiple locations, joyayoga.com.
—
Runner-up | GLO Yoga, Livermore, gloyogastudios.com.
---

"The warmth you feel when you walk into Joya Yoga is second to none. They encourage you to show up as you are, exercise as much as you can and of course always breathe. A life changing community to be a part of."

—Jenna Bowie, Dublin
---
EDITOR'S CHOICE
BEST PLACE TO EXERCISE Downward Facing Dog
Indigo Yoga and Pilates Studio, Walnut Creek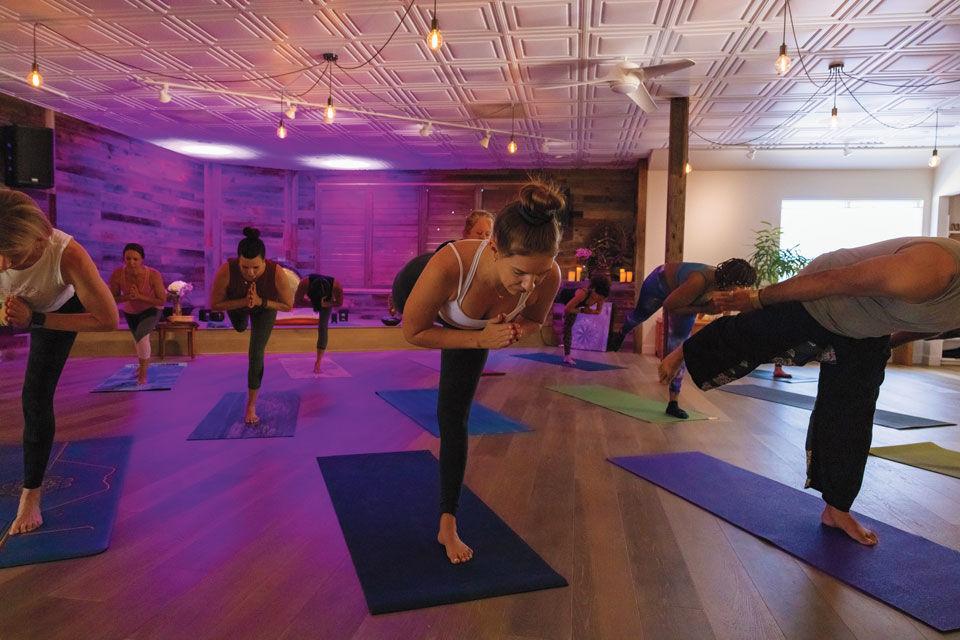 As the hectic pace of modern life accelerates, it's no surprise that places like Indigo Yoga and Pilates Studio in Walnut Creek continue to thrive. One reason is that owners Eric Black and Kelly Callahan Black stuck to the basics. "We're less interested in the fashion aspect of yoga," says Eric. "We try to be true to the roots of yoga."
"Yoga just takes you to the next level," says Kelly, "and we really want to bring the whole practice to Indigo."
Their classes reflect a wide range of yoga styles, including Hatha Yoga, Vinyasa Flow, Iyengar, Prenatal Yoga, and even a class called Yoga for Stiff Bodies. In addition, Indigo offers Pilates classes, healing workshops, and a retail store that offers oils, crystals, and books from a variety of spiritual traditions. myindigoyoga.com.
---
THE BEST QUICK EXERCISE FOR THE WHOLE BODY
9Round Fitness, multiple locations
Would you like to get in shape but don't have much free time in your busy daily schedule? Well, 9Round Fitness could be the answer you've been looking for. The popular national chain—with locations in Alameda, Emeryville, Lafayette, Livermore, Martinez, Oakland (two), Pleasanton and Walnut Creek—offers a total of about 30 minutes of focused exercise at nine different stations to get you in and out and on your way in minimal time and torment.
"It's a full-body workout," says Lafayette 9Round owner Vladimir Volkov, "but it's also low-impact. You can go as fast as you want or as slow as you want."
The first two stations (you spend three minutes each) combine dumbbells, medicine balls and skipping ropes in various combinations, while the next six use elements of boxing and kickboxing to work all major muscle groups. The final station focuses on the abs and core, and voilà, you're back on track with your workout. 9round.com.
---
THE BEST WALKING PATH IN OUR BACKYARD
Indian Creek Trail, Walnut Creek
Dappled light and bird calls highlight this winding trail that runs along the gorge of Indian Valley Creek. Behind every curve there are picturesque vistas, and the intertwined oak branches above them are a godsend on the hottest summer days. To get there, take Marshall Drive to Indian Valley Elementary School, and follow the trail to the right and take the Indian Creek Trail (second right) down to the creek bed.
Four memorial benches scattered along the length of the path are an excellent reminder to enjoy a snack or rest in the quiet peace of our yard. If it all sounds like the perfect place to teach children about nature, it really is. wcosf.org.