Kevin Harrington, from the hit TV show Shark Tank, teams up with Jim Britt, a top performance expert, for their powerful new release, Cracking the Rich Code, Vol. 8, which offers unparalleled entrepreneurial insight. Britt and Harrington, along with 22 other successful entrepreneurs, share their stories and thought-provoking insights for those who want to elevate their business to the top 5% in their category worldwide.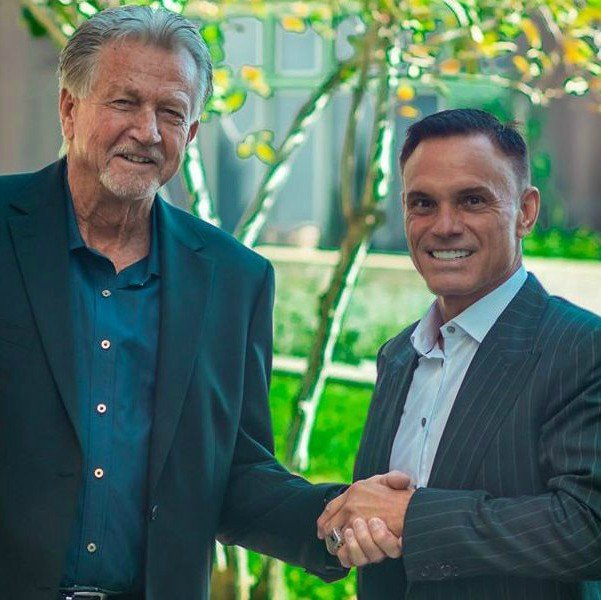 Kevin Harrington remembers his days as an ordinary laborer who patched cracked driveways to make money. Harrington made his dreams come true, launching massively successful products and pioneering As seen on TV brand. Harrington empowered entrepreneurs as a shark on the hit TV show, Shark Tank. He believes in "perspective first, win-win".
Over the years, Jim Britt has built his multi-million dollar fortune from starting many businesses, a dramatic turnaround from his days when he dropped out of high school working at a gas station and ended up with $9 in the bank. A performance coach and trainer, as well as an accomplished speaker and best-selling author, Britt's mission is to influence others to achieve success beyond their wildest dreams.
Britt and Harrington offer unique, innovative perspectives for any business leader looking to grow their business. Through creativity, persistence and mentorship, these entrepreneurs rose to the top, turning their dreams into reality. Cracking the Rich Code, Vol. 8, scheduled for July 13th2022, delivers the precise strategies business leaders need to optimize their growth in competition with others around the world.
"This book offers some valuable entrepreneurial insights that will strengthen your life, your business, and your overall performance," pointed out Tony Robbins, NY Times #1 bestselling author, philanthropist, and world's #1 life and business strategist.
Both Britt and Harrington have had enormous financial success. They want to impart their success strategies to anyone who wants financial freedom. Along with 22 successful entrepreneurs, Britt and Harrington share their journeys—including the mistakes they made that others would avoid—that led them to achieve elite status as major market leaders.
About Jim Britt and Kevin Harrington:
Jim Britt and Kevin Harrington, co-creators Cracking a series of rich codes, they have impacted millions of lives through teaching, mentoring, speaking and writing. Britt has been named one of the world's top 20 success coaches and top 50 speakers. Harington starred in the hit TV show, Shark Tank. Both Britt and Harrington have been recognized for their dedication to empowering others to achieve the same rich success they have all earned.
Media contact
Company Name: Blue Ocean Publishing Group
Contact person: Anna Foster
Email: Send an email
Phone: 8006515818
Country: United States
Web page: https://blueoceanpg.com