FLORISSANT — Regulators drive hard, so try to keep up.
But becoming a member of the St. Louis County Cycling Group. Louis to the north — which boasts a roster of about 40 active drivers and several dozen more casuals — is relatively easy.
All you need are three things: a bike, a desire to stay in shape and a penchant for talking about bikes.
"I've never been with a nicer group of people," said Arsenia "AJ" Burnett, who has been with the Regulators since 2019. "They just took me under their wings."
The combination of kindness to strangers and dedication to cycling spreads from the top down, thanks to the club's founders.
The Regulators were created by a trio who can be seen as the Pied Pipers of Pedaling — Gerald Lyles and twin brothers Lamarr and Lamont Gordon.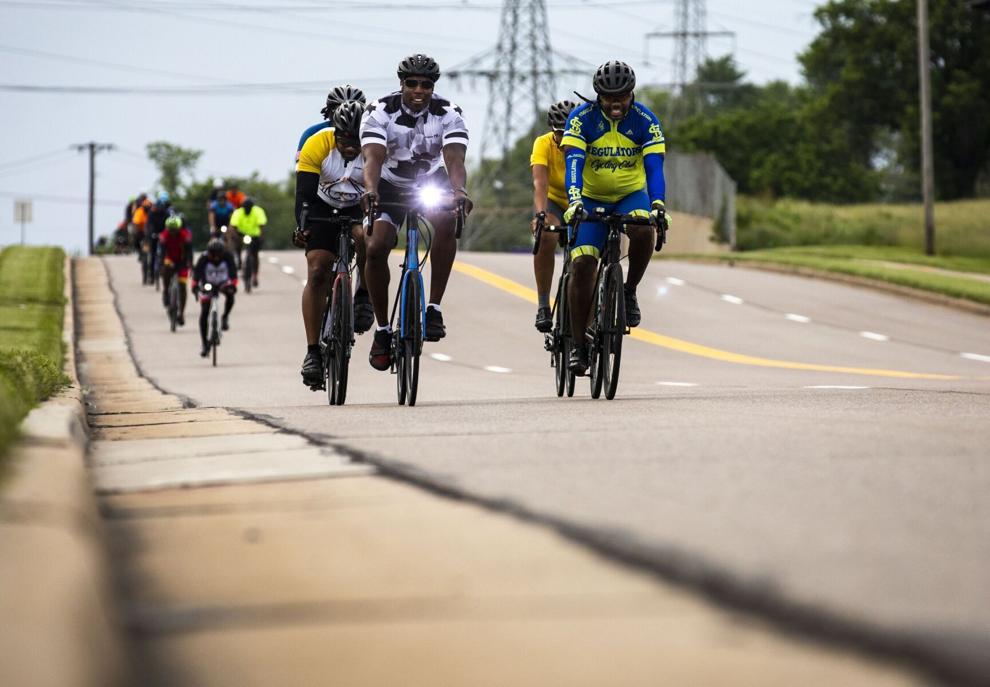 Vacation 1: The club was not named after the North Carolina rebels who fought colonial officials before the American Revolution; comes from the 1994 rap/hip-hop classic "Regulate" by Warren G. and Nate Dogg.
Lamont Gordon said that as the three hit their 40s, they realized that their days of playing basketball or baseball to stay in shape were in the rearview mirror.
"I guess it was 2013 or 2014 and we wanted to find a sport that we could play to get healthier and stay in shape," he said.
The club's early days were simple, with the three of them packing up their hybrid bikes and hitting the MCT Trails in Madison County, Illinois.
"The first thing we noticed when we came out was that everyone was walking past us," Gordon said, laughing. "So we gave up on hybrids and bought road bikes."
Rest Stop 2: Road bikes are unlike hybrids in that they are not designed to be ridden off-pavement. The tires are thinner, the frames are lighter, the seats are narrower, they go faster, and the price is higher. A new road bike will set you back $1,200, probably more.
So with newer, faster bikes, these three started riding even higher. And the more they rode, the more they talked about the club.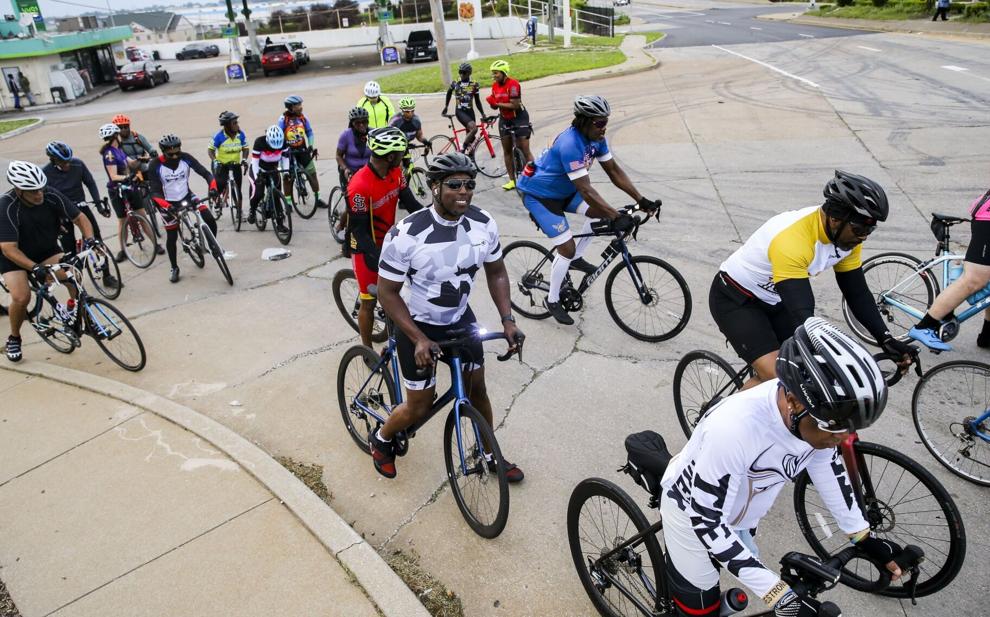 Don't be surprised to see six or 15 members of the Regulators—in their colorful blue-and-gold "kits" (cycling clothes)—at any major ride, such as Ride the Rivers, Riding for the Cure, or the Tour de Donut and Tour de Corn.
And in those early days, they caught Angela Jason of Hazelwood, who was just battling breast cancer and met the trio at a cancer fundraiser.
"Right away, working out became fun," said Jason, who is the unofficial head of the club's women's division, which represents about half of the total membership.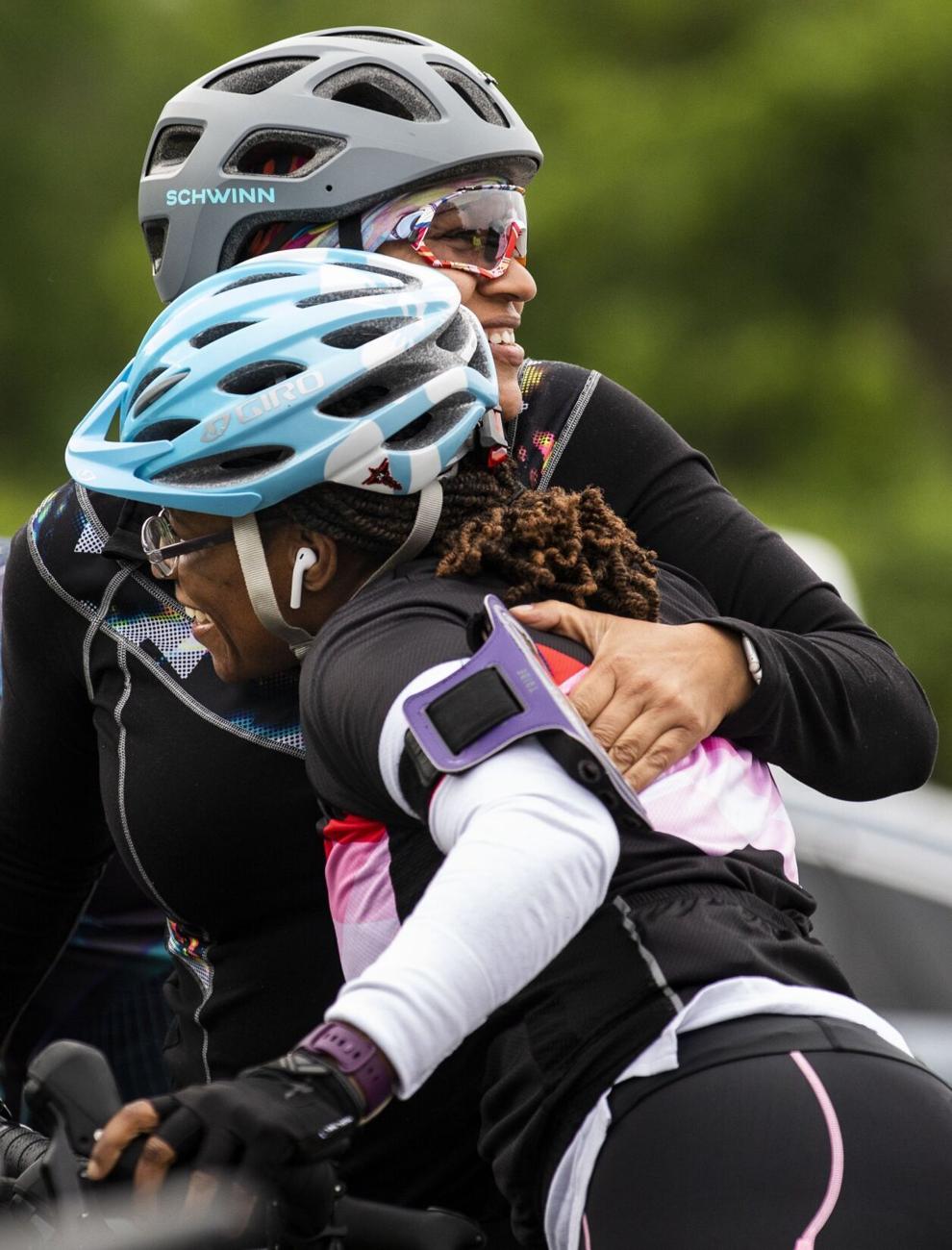 "And then we all became like a family, a community. We'd go for a ride together and then hang out and talk about riding and bikes," Jason said, noting that cyclists crave that kind of support.
"Riders can talk about bikes forever," said Jason. "But people who don't drive get tired of it quickly."
One of the main positive factors in the club's growth, as strange as it sounds, was the COVID-19 pandemic that reared its head in the US in the spring of 2020.
"My gym was closed and I couldn't get there to work out," said Mark Lucas, a retired Veterans Administration detective from O'Fallon, Missouri.
"I knew Lamont from church and he invited me to ride with them," said Lucas, who now regularly attends the club's Tuesday night rides.
And now? "And now I'm addicted to riding," Lucas said.
The Tuesday ride is the best introduction to the club. Starting from the park of St. Ferdinand in Florissant, the club rides a 16-mile route that rolls along the streets of Florissant and Hazelwood. It is usually divided into two groups, with one group taking the more challenging route, which basically means more hills.
Break 3: According to a survey by People For Bikes, 44% of respondents said they cycled more after the pandemic; and 4% of the total US population started riding for the first time in several years. The study pointed out that new drivers are more motivated by the socialization it offers.
But back to Burnett, who first encountered the Regulators three years ago near Forest Park, while she was in her car.
"I was on Clayton Avenue, heading to Skinker's by the Hi-Pointe Theater, and I saw this group of riders just flying up Clayton," Burnett said. "And I said to myself, 'Who are these guys?'
She met them at the traffic lights and called out to them.
"I mean, I had a bike. But I certainly didn't ride it like they did. It was impressive to watch them climb that hill," Burnett said.
Burnett gave her number to Lyles, the club's president, who had Jason call her to extend an invitation for Tuesday's ride.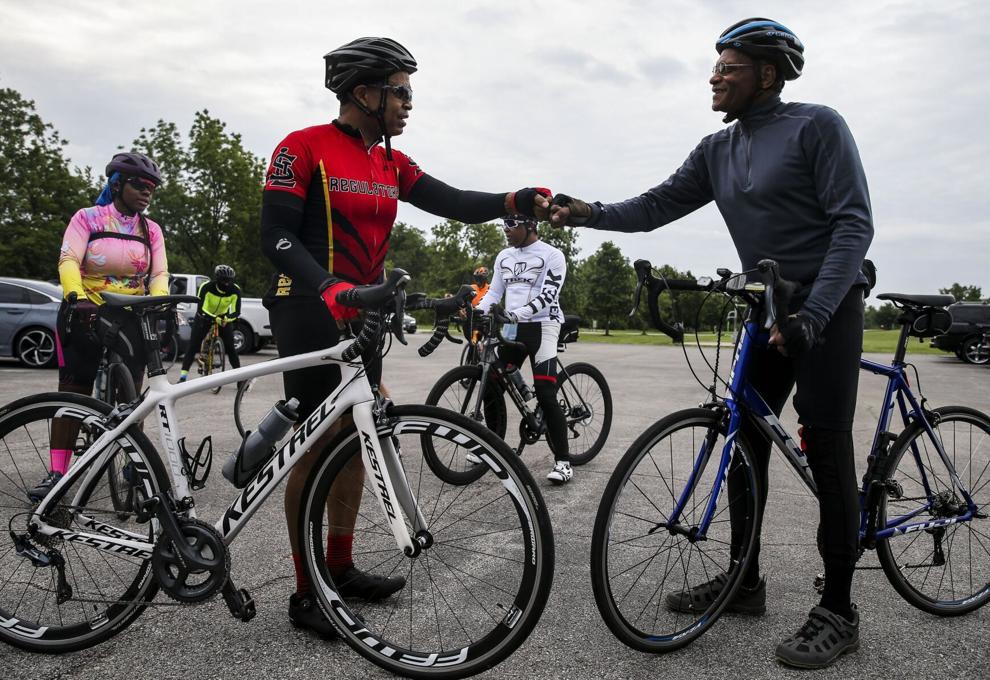 "The first thing I realized, even though I was mostly keeping up with them on the Schwinn, was that I needed a new bike," Burnett said.
But the club didn't leave her to do it alone, Burnett said she regularly talked to Lyles about potential bikes to buy and what kind of accessories she needed. And while she was shopping, Burnett said Jason loaned her one of her road bikes until she bought her own.
Along with new friendships, Burnett said veteran club members are also eager to impart riding strategies and explain the rules of the road, bike etiquette and safety.
"I don't think these people even knew me and they were helping me like this," Burnett recalled thinking. "I just couldn't believe it."
So for all the serious spinning and grinding that the Regulators regularly engage in, and for all the words that can be written about them, the best way to describe the club is their simple motto:
"We're not done until we're all done."
Posted at 6:30 am on Friday, July 15th.