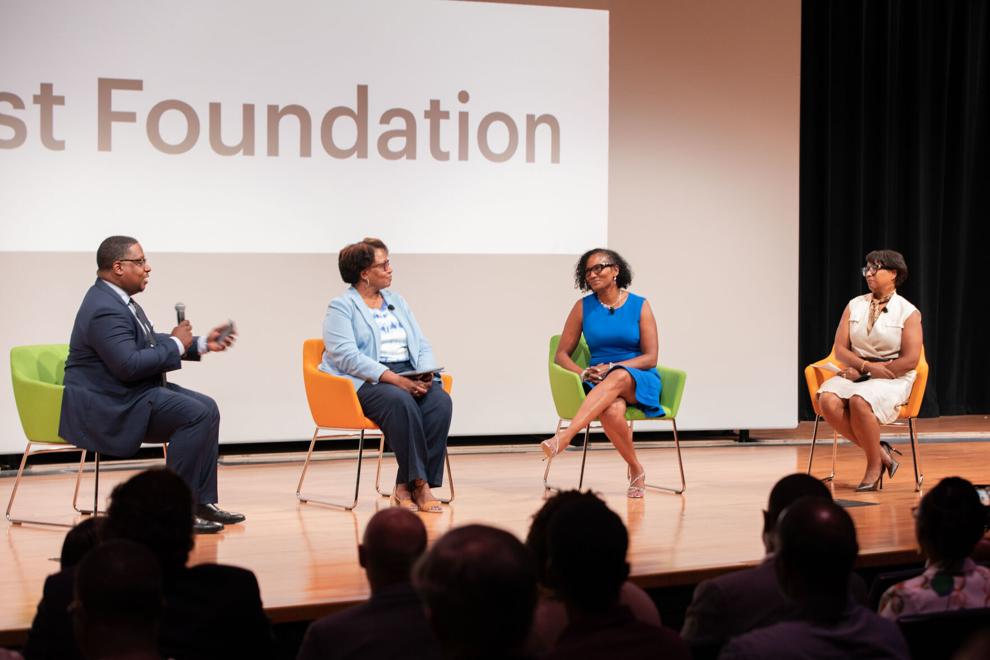 A Nashville business incubation center plans to expand to Huntsville, Birmingham, Louisville and rural Tennessee communities, thanks to a $1.25 million grant from the Truist Foundation.
The Nashville-based nonprofit entrepreneurial organization focused on supporting women-, minority- and veteran-owned small businesses was founded in 1986 and has supported local businesses Zycron, The Grilled Cheeserie and Christie Cookie.
The Truist grant will specifically support NBIC's Rise Up Academy for Women Entrepreneurs, which includes training and mentoring. The $1.25 million grant in Nashville is part of a $120 million national initiative, according to the release.
Truist Charman and CEO Bill Rogers, Truist Foundation President Lynette Bell, Nashville Mayor John Cooper and NBIC Executive Director Angela Crane-Jones were among those who gathered recently to discuss the project at the National Museum of African American Music.
"The Truist Foundation is committed to generating systemic change to support small business owners from underserved communities," said Bell. "NBIC's work provides essential training and ongoing support, especially to women entrepreneurs, creating opportunities for underserved communities in Nashville.